As I approach the end of my three-year journey of earning my Masters of Divinity at Eden Theological Seminary, I have finally had a moment to reflect on the decision I made four years ago that led me to Eden and to a new path for my life.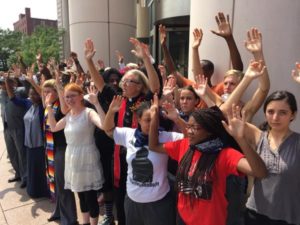 Four years ago, I had no idea that attending a protest in Ferguson, Missouri, during my undergraduate senior year, would have such a huge influence on my future. While in St. Louis, I had a chance meeting with another protestor, Deborah Krause, who I learned was the Academic Dean of Eden Theological Seminary.  I distinctly remember her fiery and determined spirit.
Following that trip to St. Louis, I met Eden alumnus Rev. Starsky Wilson, and coincidentally also met two other people, who all recommended that I consider seminary and to consider Eden Theological Seminary among others. It felt as if God was calling me to Eden and, although I had never considered seminary before, I took the leap of faith and enrolled in the Master of Divinity program.
As a first-year M.Div. student, my Eden experience stretched and challenged me in a variety of ways. I learned more about church history and theology, but most importantly, how context is essential in shaping both of those subjects. My experience has also helped me to add to my language toolbox to articulate my beliefs and identity, which is constantly forming and reforming, as a Christian and one raised in the black Pentecostal tradition.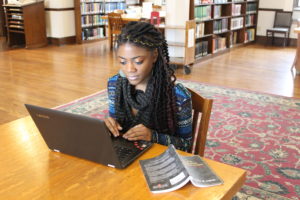 My studies at Eden have shored up, challenged and deepened my faith. If your faith holds water, it will stand up to being at Seminary.
We support each other within Eden, and I know we will take that beyond Eden's doors. Ministry can get lonely and having people to reach out to will be very important.
At Eden I have been exposed to strong, black women preaching social justice along with the gospel. It has been inspiring. The women I admire have doctorates, so I think that is what I want to do next; preaching and working academically toward a PhD.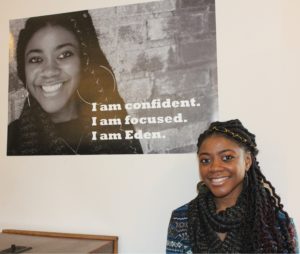 This has been a journey of ups and downs, and seminary has been the most challenging thing I've ever done. I think it will also turn out to be the one of the best things I've done. I have been blessed in too many ways to name, and I look forward to what the future will bring to me.
Alexis Tardy
Master of Divinity
Eden Theological Seminary Class of 2019