"Together in Hope Amidst the Pandemic"
Leaders from Southern Asia reflect on global issues & global actions.
Session One: Watch Here
Session Two: Watch Here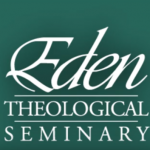 Session one:
Lecture by Dr. Deenabandhu Manchala with video visits that focus on:
racism and casteism with Dalit activist from India
churches' solidarity with migrants and victims of human trafficking with
church leader from Indonesia
Together in Hope Against Racism and Casteism by Mr. N. Paul Divakar
Together in Hope Through Solidarity with Migrants and Victims of Human Trafficking by Rev. Dr. Mery Kolimon
Session two:
Walking together in hope with partners in the Southern Asia region, discovering what it means to live faithfully. https://www.globalministries.org/southernasiainitiative
This session is joined by leaders from Indonesia, India, Bangladesh, Sri Lanka working in areas of anti-human trafficking, poverty & domestic violence, climate change, and challenges of religious and ethnic minorities.
Elina Welmiria Otu Presentation -Migration and Human Trafficking (pdf)
Women Exposed to Increased Poverty and Violence in the Pandemic World by Dr. Joycia Thorat
Dangers of Increased Human Trafficking and Migration by Ms. Elina Welmiria Otu
Religious and Ethnic Minorities in Sri Lanka Amidst the Pandemic and Political Changes by Rev. Rohaan Preman Ranjan
Implications of the Combination of Climate-change and Covid-19 Induced Poverty by Md. Foezullah Talukder
About the Samuel John Schmiechen Lectureship
The Schmiechen Lecture was created in 1987 by the family of Samuel John Schmiechen to recall his life in ministry. He is remembered for his service as: President of the Missouri Valley Synod; member, secretary and president of the Board for National Missions of the Evangelical and Reformed Church; member of the Board of Trustees of Elmhurst College; Chair of the Building committee for United Theological Seminary in New Brighton, Minnesota. His commitment to the pastoral ministry is identified through: his writings; his preaching which was always Biblically focused and directed appropriately to contemporary issues; his diligence in pastoral calling and personal devotional life; and, the power of his corporate prayers.