Go Where Your Heart Leads
The Master of Community Leadership is designed for new college graduates who want to make a difference in their local communities or internationally through careers in nonprofit management, public policy or civic engagement. If you want to change the world, but don't know where to begin, Eden will lead the way.
A Masters Program with a Focus on Community Leadership
Get a Masters
The fall cohort of entering class of students will live together and grow together as they learn about the ethics of public service, the business of nonprofit management and work in internships at agencies who make change in their communities. Upon graduation, job placement assistance is provided so graduates can immediately begin their own journey of leadership with the power of the Eden network behind them.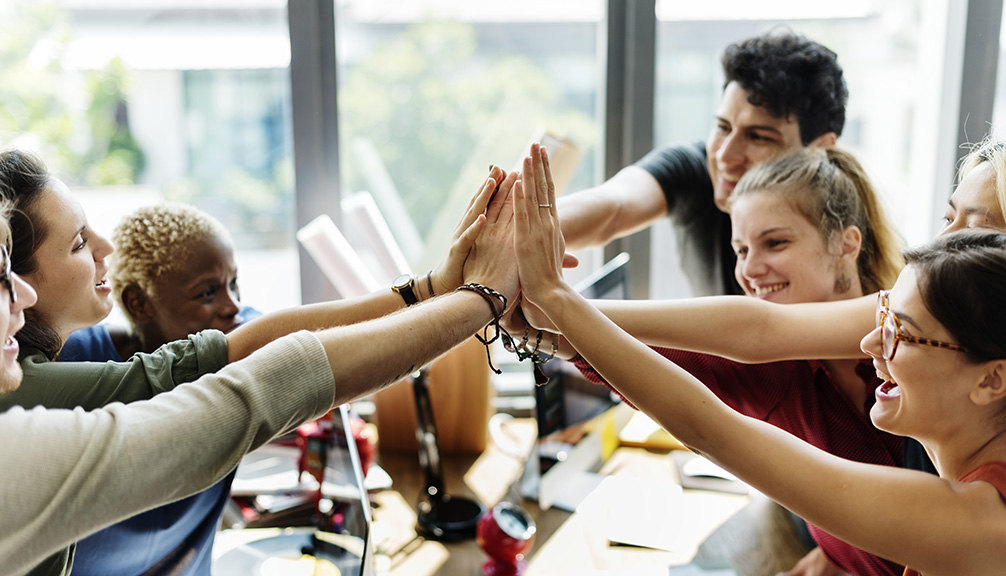 Program Curriculum:
This master's program is a 14 month program of study.
12 Credit Hours: Ethics and faith-based subjects taught by Eden faculty to provide insights into the many faith-based nonprofit organizations for internships and permanent jobs
12 Credit Hours: Nonprofit management studies to provide business expertise many agencies are lacking.
12 Credit Hours: Quality internship placement within a nonprofit agency in the St. Louis area for 12 months
Upon Program Completion: Assistance finding permanent job placement
Go Where Your Heart Leads
Get a Job
There are nearly 10 million nonprofit jobs at 1.5 million nonprofit agencies in the United States. This includes public charities, private foundations and other types of nonprofit organizations. Many of these nonprofits are hungry for new energy and young leadership. These agencies are opportunities for graduates of the Master of Community Leadership to make an immediate impact.
Eden graduates lead in a myriad of settings around the world. They work for economic justice, racial equality, environmental sustainability and child advocacy. They serve in a range of jobs from child advocacy to government lobbying. They learned to lead with an eye toward making the world a better place.
The Eden Network
Eden graduates have been changing the world as far back as our founding in 1850. Graduates who leave our campus go out into the world connected to the many others who are part of an amazing movement of social transformation. Not just lifelong friends, new graduates are part of a network of the many thousands of graduates who came before.
Want to change the world? Let Eden lead the way!