Why Eden Now?
Eden Theological Seminary is committed to strengthening the life of the church in community by making accredited, accessible and affordable theological education available to all who seek to engage critically the call to faith formation, while supporting the Progressive Christian Movement, in a radically inclusive learning environment rooted in justice.
Why Eden Now? Focused on spiritual formation that challenges faithful people to work side-by-side, encouraged to risk self for the greater good and convicted to lead others toward peace and love for one another – Eden Theological Seminary has faced the hard issues directly since 1850.
Accessible
In a time when social distancing and state restrictions are a fluid endeavor for the safety of us all, Eden Theological Seminary is making theological education grounded in the #ProgressiveChristianMovement, #RadicallyInclusive and #RootedInJustice a reality no matter where you are with HyFlex©!
HyFlex© gives students the opportunity to decide how they will attend courses based on their schedule.
Synchronous classes run in real time, with students and professors attending together from different locations.  From day-to-day students can decide how they engage their classroom.
Asynchronous classes run on a more relaxed schedule, with students accessing class materials during different hours and from different locations.
On-campus students can attend classes via HyFlex© by sitting in a classroom, in the Luhr Reading Room, from the Schroer Commons or anywhere they want to use synchronous or asynchronous options.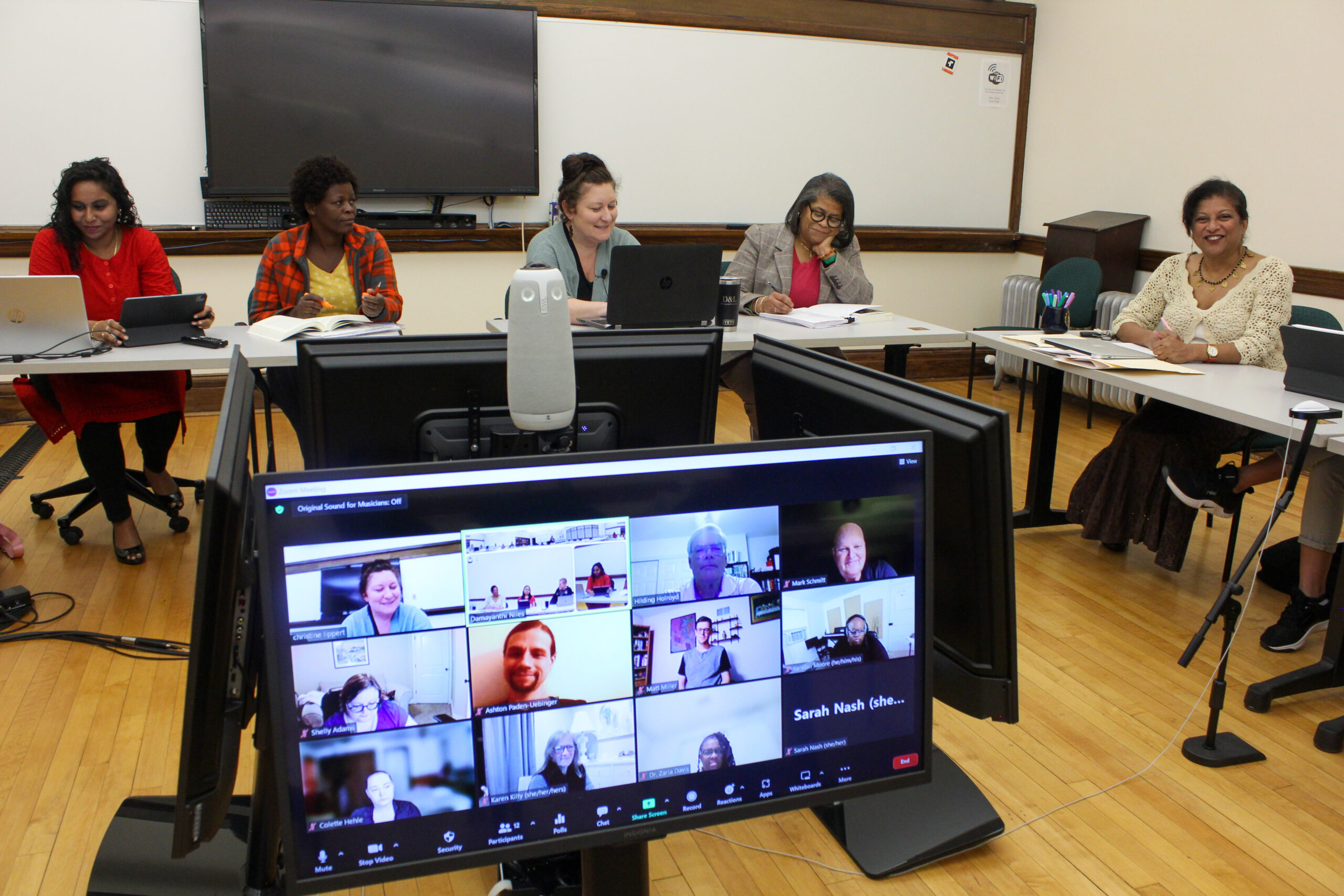 Affordable
Eden ranks in the top tier of ATS accredited Seminaries who offer the most affordable degrees.

2023 – 2024 Tuition Rates at Eden for all degrees.
Scholarships available

Eden charges less in fees than most Seminaries so graduates can serve the community and church in financial confidence.

Eden participated in the Lilly Foundation Initiative Economic Challenges Effective Ministers which worked to identify obstacles to reducing seminary student indebtedness.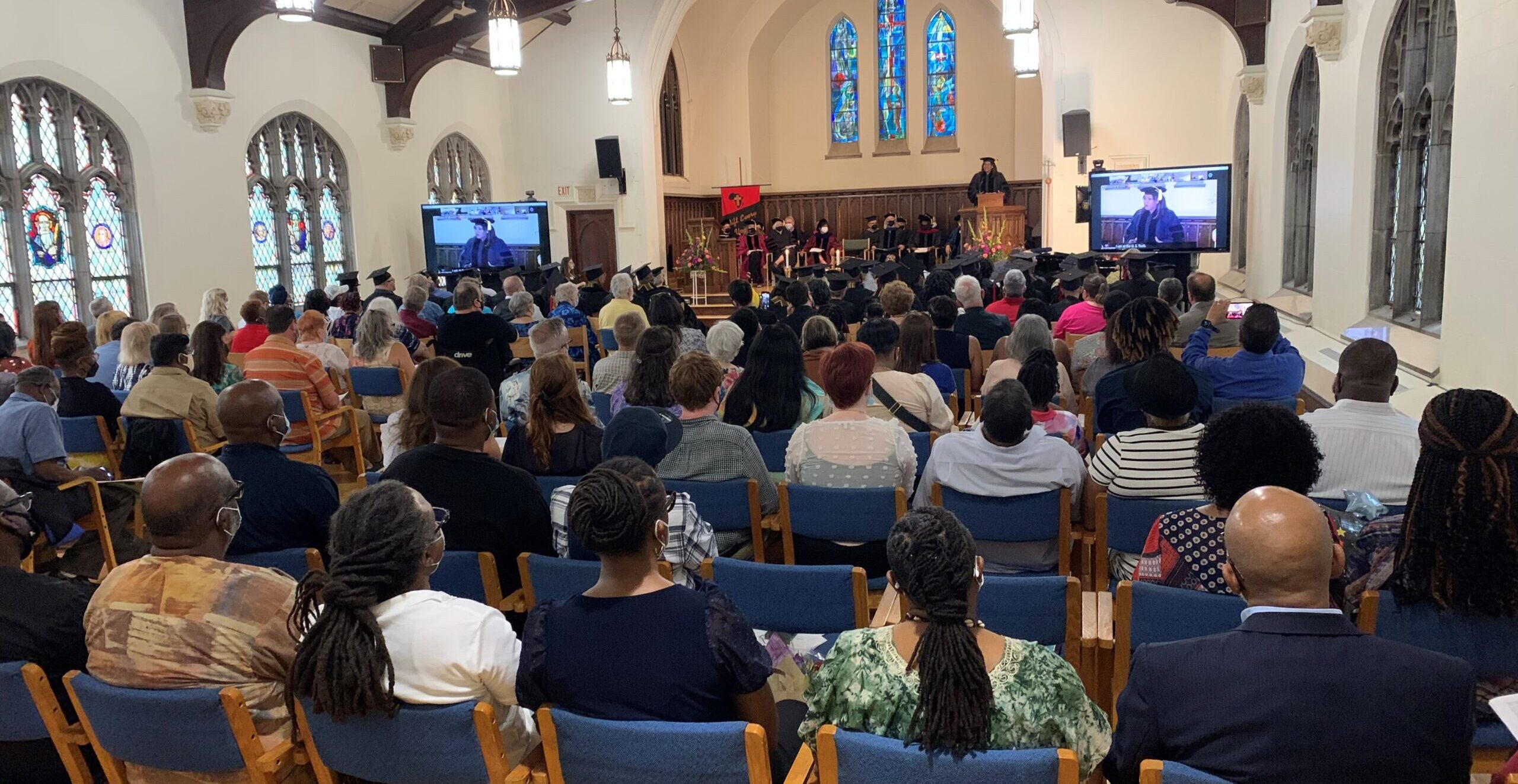 Assessed as Excellent
Eden is unique because it cares for the emerging church, the current church and the future communities they will serve.
Eden provides an excellent

Contextual Education program for students considering church, community and nonprofit leadership. For example, see our MDiv Contextual Education Program Road Map.

Eden graduates report on the

lifelong relationships

built while attending Eden.

Eden values its

ecumenical partners

and students from all faith traditions.

Eden has historically lived into a legacy defined by the following ideas:

#ProgressiveChristianMovement

#RadicallyInclusive

#RootedInJustice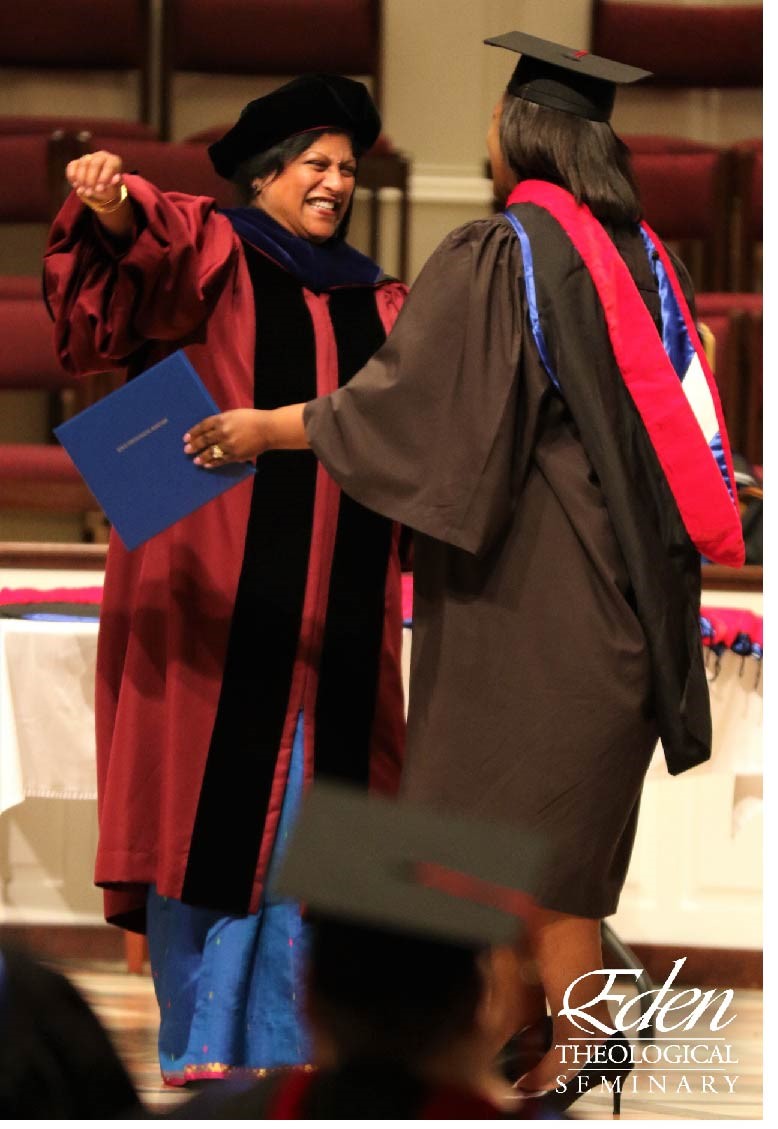 Accredited
Eden Theological Seminary is happy to share in the accountability of educational standards by no less than five academic partners.   We continue to seek ways to excel in the  our role as leading provider of theological education for the established, emerging and future Church in community.
Eden Theological Seminary is accredited by the Higher Learning Commission 
The Commission on Accrediting of the Association of Theological Schools in the United States and Canada
Eden Theological Seminary has been approved to participate in the National Council for State Authorization Reciprocity Agreements.
Eden is approved by the University Senate of the United Methodist Church.