Near-stage seating at all three Eden Nights Events available for donations to Eden Theological Seminary of $60 or more.
Donate Now
Eden Nights 2021 – Events Open 5:00 – 9:30 pm
October 21st (Thursday) – Oktoberfest Music with Waterloo German Band
(music begins 6 pm)
October 24th (Sunday) – 10th Annual Eden Psalms Festival (7:00 – 8:30 pm)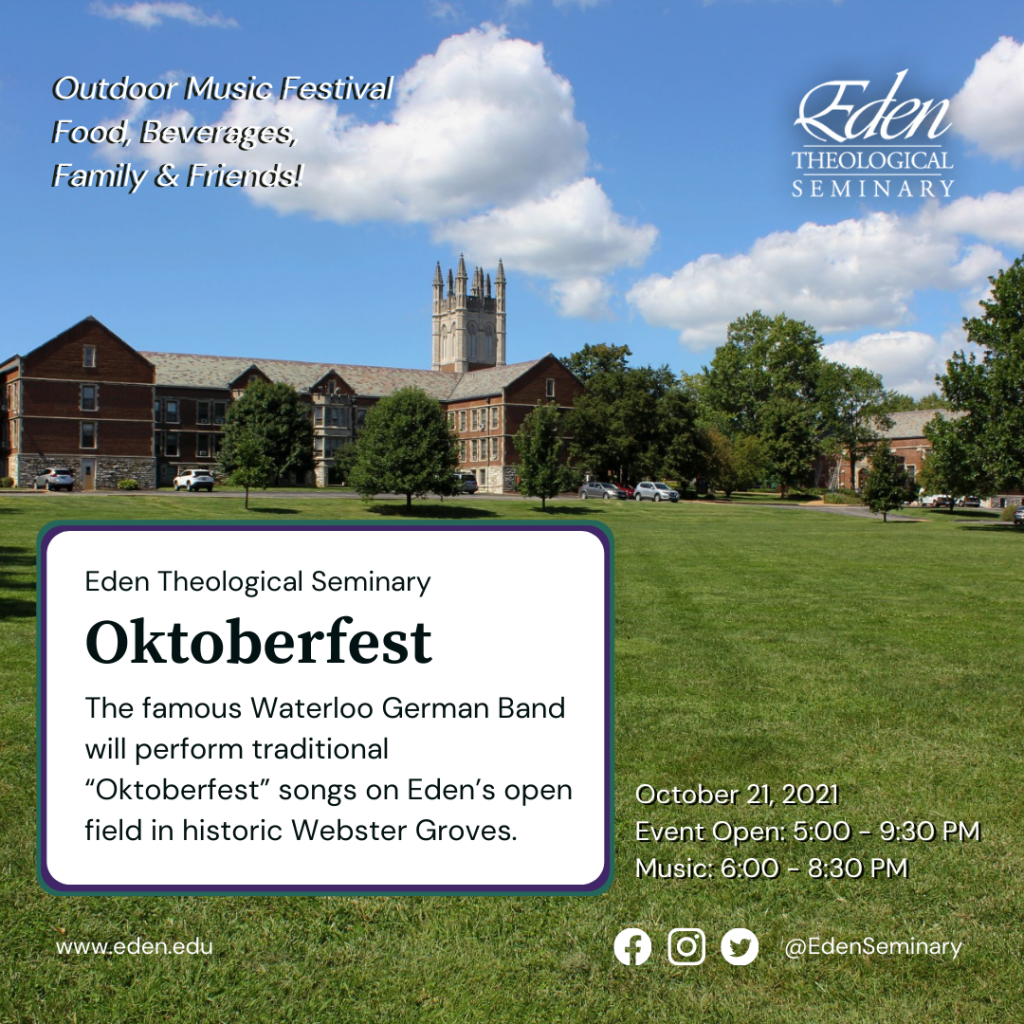 Eden Nights Outdoor Music Festival
Featuring the (famous) Waterloo German Band
Spend a fun, family-friendly evening on the lawn at Eden Theological Seminary in Webster Groves for the first-ever Eden Nights Outdoor Music Festival.
Event is Open:  5:00 – 9:30 pm
Purchase food and refreshments onsite.
Music:  6:00 – 8:30 pm
Enjoy Oktoberfest music by the Waterloo German Band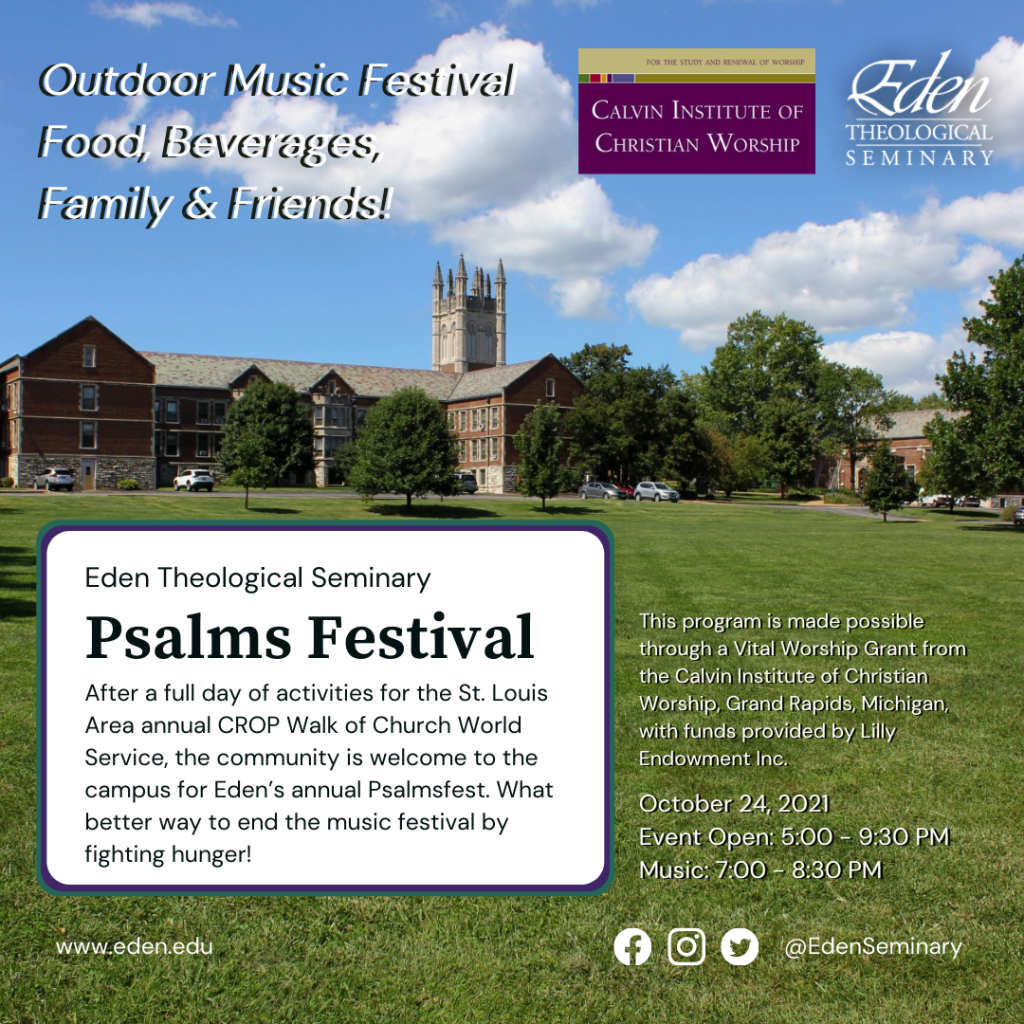 Eden Seminary's Tenth Annual Festival of Psalms
"Holding it Together: A Pandemic Psalms Festival"
On the Eden Seminary lawn. 475 East Lockwood Ave., St. Louis, MO 63119
This musical festival follows the St. Louis CROP Hunger Walk that begins with check-in at 4:30 pm on the Eden Seminary campus.
For more information on participating in the St. Louis CROP Hunger Walk www.events.crophungerwalk.org/2021/event/saintlouismo
Food and refreshments available for purchase on the Eden Campus
5:00 – 9:30 pm.
Psalms Festival service begins  7:00 pm
Psalms Festival  "Holding it Together: A Pandemic Psalm Festival." We imagine an evening that names our experiences of the past 20 months of pandemic life – lament, joy, anger, joy, aloneness, connection, fear, hope. The book of Psalms speaks to all these experiences. As talented, interfaith artists invite us to sing and pray, inspired by these ancient words, we move together toward a place of healing and resilience/recovery.
Psalms Festival  is part of 3-part Eden Nights Outdoor Music Festival 2021