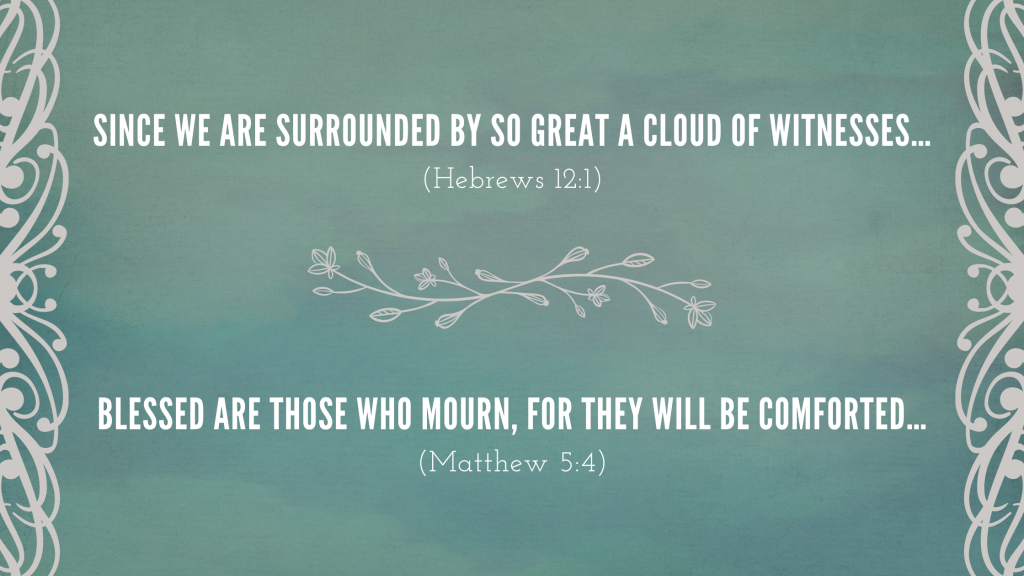 Eden Seminary has been notified of the following Eden-connected people who have died this year.
Join Eden in worship in late October 2021 for an All Saints Day Observance to remember and give thanks for their lives and ministries.
For more information or if you would like to add a loved one's name to the 2021 All Saint's Day service, please contact [email protected].
As We Remember...
Jon Szilvasy. 01/20/20. Alum, Class of 1963. Obituary.
Arthur Marion Vincent. 12/07/20. Alum, Class of 1976. Obituary.
Roy Wagner. 07/18/20. Alum, Class of 1961. Obituary.
Lolly Wehrli. 06/28/21. Former Eden President Spouse. Obituary.
Ronald Wood. 05/25/21. Alum, Class of 1960. Obituary.
Lynn Young. 11/18/20. Friend of Eden. Obituary.