Tools For Leadership
Tools For Leadership is a series of workshops designed to bring together religious and community leaders in order to share resources for sustainable organizational development.  Certificate topics include:  Church Finance, Planned Giving, Church Planting, Conflict Resolution, Mission and Church Building Management.   See the Events pages for the next Tools workshop.
Langenberg Leadership Forum
Langenberg Leadership Forum
The Langenberg Leadership Forum is a program for business and organizational leaders offered through The Walker Leadership Institute at Eden Theological Seminary.
Monthly breakfasts are hosted and speakers share their experience in community leadership.
NEXT Steps: Midlife and Beyond
NEXT Steps is a new, non-degree program of study and reflection for spiritually minded middle- and older-age professionals. NEXT Steps will lead you through a process of discovering purpose-filled work that contributes to the Common Good in our community. The class is forming now.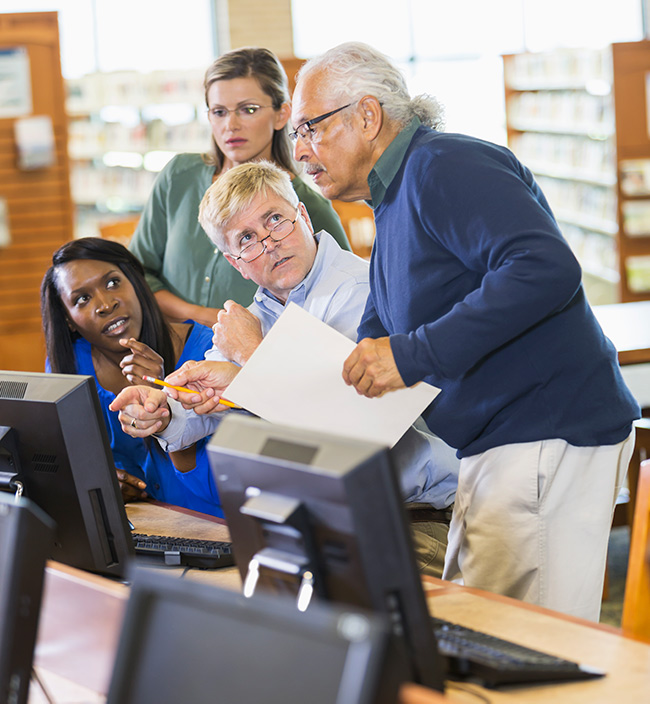 Master of Community Leadership
Master of Community Leadership
The Master of Community Leadership (MCL) prepares students to begin a career in public or private sector enterprise, civic engagement, community organizing, and public policy and/or advocacy.
Click Here for more information.
Our Mission
Working at the intersection of faith and business, the Walker Leadership Institute equips business leaders with skills and experiences to guide their organizations in better serving the Common Good. The Institute partners with other academic, religious, and business groups to put together workshops, conferences and forums to identify, encourage, and activate community leadership. Our goal is to empower and connect communities.

Our Vision
Business and faith leaders in every community working together for the Common Good.
Our Beginning
Founded in 2016, the Walker Leadership Institute was made possible by a generous gift from Ambassador George H. and Dr. Carol B. Walker.