Dear Friends,
I am beginning my third year on staff here at Eden Theological Seminary. What a couple of years these have been! Eden has made a successful presidential transition, embraced theological education amidst a global pandemic, retooled for online education that values community, and leaned into the changing role of church in society's landscape. I often hear President Deborah Krause speak about the gift of how Eden students, faculty, staff, friends, alumni, congregations and organizations gather and form community anew each year. As those who are present bring their whole selves, the community forms and re-forms anew.
This academic year, that community re-forming is more apparent than ever. After a year-and-a-half of teaching and learning online and having received formal permission from accrediting bodies to offer degrees online, the Eden campus is gathering now as a blended space with both digitally and physically present members.
It is a challenge. And it is a way of innovating. Students have joined the Eden community while residing in over eight states. Students are on campus from four different countries plus the United States. Alumni and friends have increased your engagement in Eden programming and in the numbers of you contributing financially.
We know that the only way we do all this is because you are part of this vision and of the Eden community. We live in an era in which financial giving from local congregations is decreasing. Yet, the need for leaders with adaptive and resilient leadership formation is increasing. Contributions from Eden friends and alumni are absolutely necessary.
Will you join me in making a financial gift to Eden Seminary? Will you continue to be part of this community that is a resource for the forming and re-forming of the church we are called to be for this day and into the future?
In Gratitude,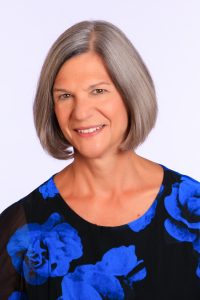 Rev. Mary Schaller Blaufuss, Ph.D.
Vice President for Institutional Advancement
Eden Theological Seminary
P.S.  You may give online via credit card or PayPal by visiting www.eden.edu and clicking on the GIVE button. You may also mail gifts to Eden Theological Seminary, Attn:  Development Department, 475 E. Lockwood Ave., St. Louis, MO 63119. Please call the Advancement office at 314-918-2691 for assistance with your gift or to discuss other giving options.