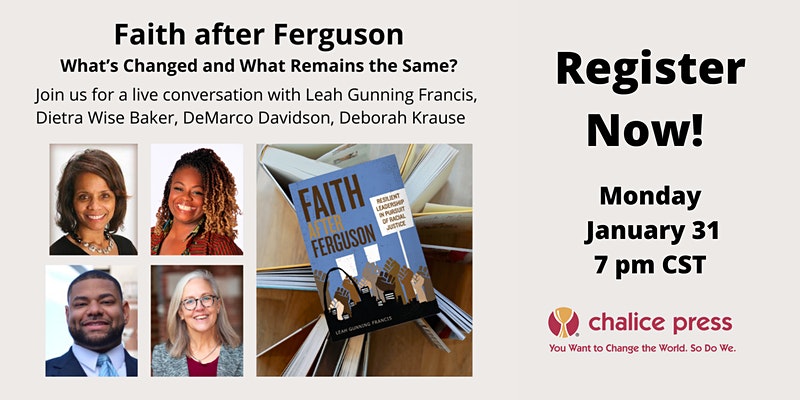 Join Chalice Press for a FREE author Q&A with guests who were in the frontlines of the protests, including Eden's president, faculty, and alumni. We will discuss the lasting changes and hope from this movement.
Monday, January 31st, 7 pm CST
Register with Chalice Press over on their event page.
Did the protests that started in Ferguson, Missouri in 2015 have a lasting change or effects?
About this event
Faith after Ferguson, Leah Gunning Francis's follow-up to her landmark book Ferguson and Faith, revisits the activists who took to the streets in 2014 to protest the killing of Michael Brown, a young Black man, by a white police officer. In this livestream, Gunning Francis is joined by others who participated in those protests and have seen what has — and has not — changed as a result of those protests and the political changes locally and nationally. How has social activism changed the lives of the protestors? What barriers must still be overcome? How can we be better allies? Hear from those who have seen first-hand what remains to be done.