Date/Time
Date(s) - 09/16/2022
7:00 pm - 9:00 pm
Online and in-person
Dates:
Friday, Sept. 16, 2022 @ 7:00-9:00 PM CST
Saturday, Sept. 17, 2022 @ 9:00 AM -2:00 PM CST (12-1) Lunch break
Certificate Course:The Book of Job: Suffering, Friendship, Creation, and Transformation
Course Description:
The Book of Job is a classic of world literature. It has attracted interpreters as diverse as Carl Jung, Archibald McLeish, Neil Simon, Eli Wiesel, Joni Mitchell, Bill McKibben, The Smashing Pumpkins, and a host of other playwrights, philosophers, and poets, as well as preachers, biblical scholars, and theologians. Why? This course will help answer that question, emphasizing in the final analysis how the character, Job, was transformed by encountering the God of all creation, and suggesting perhaps how we may be transformed as well.
Who Should Take this Class?
All are welcome at LIFE! Students, pastors, laypersons and seekers from all denominations and walks of life are welcome to join the program to be enriched and inspired by LIFE. Join us!
Cost:  $100

About the Instructor: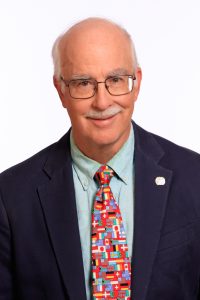 Rev. Dr. Clint McCann's research and writing have focused on the Psalms. A noted biblical scholar, he served as chair of the Psalms Section of the Society of Biblical Literature for ten years.  His publications on the Psalms include:  The Shape and Shaping of the Psalter (1993); A Theological Introduction to the Book of Psalms: The Psalms as Torah (1993); the Psalms commentary in The New Interpreter's Bible (Vol. 4; 1996); Preaching the Psalms (2001); Great Psalms of the Bible (2009); Psalms: Immersions Bible Studies (2011); and annotations on the Psalms in The Access Bible, The Learning Bible, and The Discipleship Study Bible.  Dr. McCann is also the author of numerous articles and essays on the Psalms and other biblical material.  Most recently, he served as Consulting Translator of the Book of Psalms for The Common English Bible, and he wrote the introduction to and annotations on the Psalms for The CEB Study Bible (2013).  He is also the author of Judges (2002) in the series Interpretation: A Bible Commentary for Teaching and Preaching.
Oops! We could not locate your form.