Date/Time
Date(s) - 02/21/2023
6:30 pm - 8:00 pm
(Annual Bracke Public Lecture on Leadership)
Via Zoom
The Future of Co-Vocational Ministry!
Join us to get an update on the latest trends from The Hartford Institute of Religious Research, about the state of the church, and what ministry jobs will look like in the future.
This event is for all. It is also part of the Eden students' Progressive Christian Leadership Seminar
Speakers: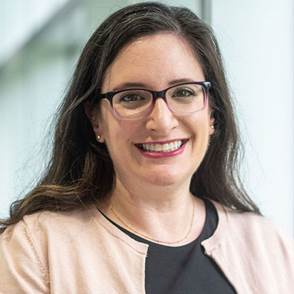 Dr. Allison Norton is the Faculty Associate in Migration Studies and Congregational Life at Hartford International University, where she directs the Pastoral Innovation Network of New England. She teaches courses in sociology of religion, immigration, and multicultural and inter-generational ministry. Her research and publications explore the impact of the COVID-19 pandemic on U.S. congregations, the rise of megachurches in West Africa, the transnational dimension of African Pentecostalism, the role of migration on the worldwide expansion of the Christian faith, and the religious identities of the "new" second generation.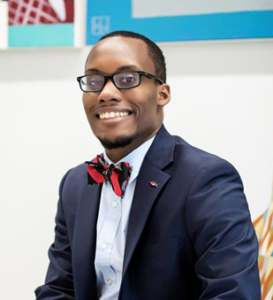 The Rev. Aaron Rogers is a passionate preacher, teacher, and nonprofit leader based in St. Louis, MO. He received his B.S. from Bradley University and his M. Div from Eden Theological Seminary. In his 10+ years of nonprofit leadership, he has served nonprofits, churches, and foundations. Most notably, Aaron served as the Associate Minister of Stewardship and Development at the historic Riverside Church in Harlem NY and as the Associate to the Rector for Trinity Episcopal Church in the Central West End neighborhood of St. Louis. He serves as chair of the board for East Side Aligned, a collective impact organization for children and youth in East Saint Louis and for Faith for Justice, a coalition of Christian activists in the St. Louis area. Currently, Aaron is a candidate for Holy Orders in the Episcopal Church and is completing a Diploma of Anglican Studies at Virginia Theological Seminary. He is passionate about racial equity, social justice, and creating thriving organizations.
Affectionately known as "Rev. Raquel," the Reverend Raquel S. Lettsome, Ph.D.  informs and inspires congregants and classes through her preaching, teaching, writing, and online course and webinar experiences. To this end, she founded Raquel S. Lettsome, LLC. (www.raquelslettsome.com) to use these gifts in the service of churches and educational institutions to help them advance their missions. She is also the Founder & President of the not-for-profit corporation, RSL Ministries, Inc., (www.rslministries.com) where she works with faith leaders and lay people to interpret Scripture more effectively for preaching, teaching, and living. Dr. Lettsome is currently the Distinguished Visiting Scholar of the New Testament at Eden Theological Seminary (St. Louis, MO) and has been an invited lecturer and instructor for classes at Princeton Theological, Payne Theological, United Lutheran seminaries as well as national conferences, and denominational meetings. Dr. Lettsome is also a published author in the fields of homiletics, biblical studies, womanist biblical interpretation and theology, and Christian spirituality. Her latest publication, Breakthrough You! 30 Daily Devotions to Move You Forward, was a #1 New Release in Religion & Spirituality Short Reads on Amazon.com. Dr. Lettsome holds a Bachelor of Arts in Religious Studies (Yale University), a Master of Divinity (Princeton Theological Seminary) and is the first African American to earn a Ph.D. in New Testament Studies from Princeton Theological Seminary (2005).