Date/Time
Date(s) - 01/30/2020 - 02/09/2020
12:00 am
United Church of Christ Cuba Study Seminar presents, "Revolution and the Biblical Call to Justice: An Immersion in Cuban History, Culture, and Value."
Follow stories from the trip here.
The 2020 edition of the UCC Cuba Study Seminar features the Rev. Dr. Clint McCann, Professor of Biblical Interpretation at Eden Theological Seminary, leading us each day in biblical reflection classes as we discover the churches and people of Cuba. Dr. McCann will help us make connections between the biblical values of justice and the social and religious values of Cuban society.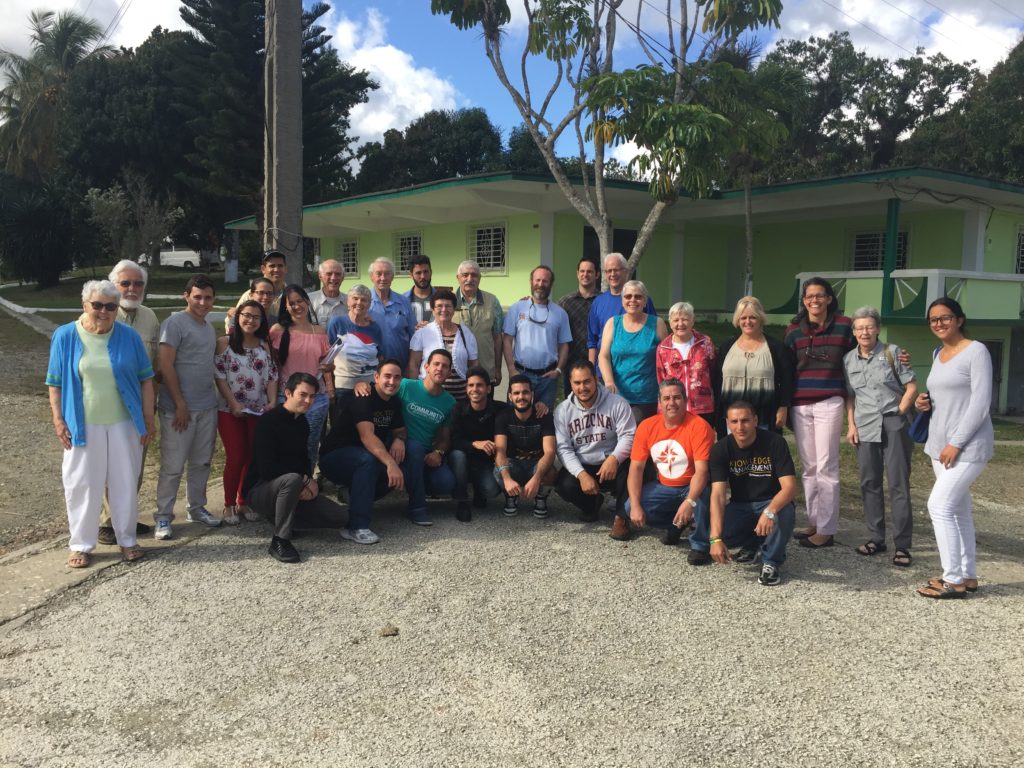 This trip allows you to see Cuba from a new, in-depth perspective. This is a powerful and unique opportunity to learn the history of Cuba and reflect upon our current relations with Cuba while developing relationships of solidarity with Cuban Christians and other Cuban citizens of various backgrounds.  We will talk with church leaders from the Cuban Council of Churches, civic leaders, leaders from the Cuban Federation of Women, the Cuban National Center on Sexuality, among many others. Your perspective on Cuban life and culture will broaden during the course of this trip.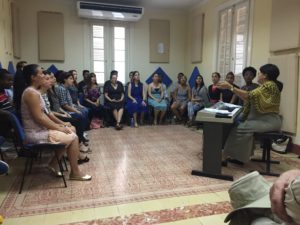 The UCC Cuba Study Seminar is designed for both clergy and lay church members, of any denomination or faith tradition, who have a deep interest in the Cuban reality, its value system and are interested in reflecting biblically about social issues in regard to U.S.-Cuban relations and history.
The UCC Cuba Study Seminar is a church-based, cultural immersion trip founded on a shared sense of solidarity with the Cuban people and the Cuban churches. The goal of this trip is to allow you to experience Cuba in all its beauty and diversity, with daily in-depth conversations and experiences on Cuban society especially Cuba's vibrant and diverse religious life.
Dates
Sunday, September 15, 2019: Deadline for trip deposit
Thursday, January 30, 2020: Meet in Miami at Holiday Inn International Airport for Orientation Dinner
Friday, January 31, 2020: Depart for Cuba in the morning
Sunday, February 9, 2020: Return to Miami
(Note: Trip costs begin and end in Miami)
Seminar Leaders

Itinerary

Each day includes an active schedule of visits to historical sites, social institutions (hospitals, public schools, church-affiliated ministries), museums and meetings with civic and religious groups throughout the island. We will travel by bus with stops in Havana, Santa Clara and Santiago. We will also visit three Christian seminaries and worship with two local congregations (Havana & Santiago). A detailed, day-by-day itinerary will be handed out and discussed at our Orientation Dinner in Miami.
Study Component
Each day will include Biblical study and reflection led by the Dr. McCann with two mid-week worship services during the trip led by Rev. Warren.
Trip Cost
It is estimated that the cost of this trip will be around $2,000/per person. This price includes round trip flights from Miami, hotel lodging, bus transportation on the ground in Cuba, Cuban visas, health insurance and two (2) meals a day. Travel to Miami is not part of the official cost of the trip. Note: The overall cost of the trip is dependent on a number of variables, specifically how large the group is, the cost of airline tickets and hotel costs.
Application Request and Deposit
If you're interested in this trip should contact Rev. Tom Warren at [email protected]. A deposit check of $200 is required by September 15, 2019, to reserve a spot on the trip (two subsequent payments will be requested later in the fall).
Checks should be made out to "UCC Study Seminar" and sent to:
Rev. Tom Warren
5411 Chatfield Square
Greensboro, NC 27410
For additional information contact Tom Warren directly  at [email protected] or call 931-267-2836.
About the UCC Cuba Study Seminar
The United Church of Christ Cuba Study Seminar has been taking groups to Cuba since 1980. Rev. Tom Warren has lead groups each January since 2016.
The organizations coming together to facilitate this trip are the UCC Cuba Study Seminar (sponsoring congregation is Peace UCC in Greensboro, North Carolina); Eden Theological Seminary; the Cuban Institute for Friendship with the Peoples (ICAP); the Cuban Council of Churches; and the Lavastida Christian Center in Santiago, Cuba.