Date/Time
Date(s) - 04/16/2021 - 04/23/2021
4:00 pm - 7:30 pm
Via Zoom Call
Register on or before April 1, 2021
Dates:
April 16, 2021 @4:00 – 7:30 PM CST
April 23, 2021 @4:00 – 7:30 PM CST
Certificate Course: Race & Caste
Course Description:
The purpose of this class is to look at how caste functions in South Asia and its parallels while attending to issues of race dynamics in North America. We will use the book Caste by Isabel Wilkerson as a foundation to examine her argument and explore the parallels between these two contexts around caste, religion, and race. Finally, we will attend to the liberation movements afoot in these contexts for those assigned historically to the lowest caste.
Who Should Take this Class?
All are welcome at LIFE! Students, pastors, laypersons and seekers from all denominations and walks of life are welcome to join the program to be enriched and inspired by LIFE. Join us!
Cost:  $100

About the Instructor: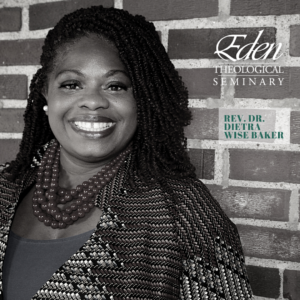 Rev. Dr. Dietra Wise Baker
Visiting Professor of Community Engagement and Contextual Education
Director of Contextual Education
[email protected]

Rev. Dr. Damayanthi Niles
Damayanthi Niles' writing and research have been focused on constructive and contextual theology. She has taught courses on foundational theology, missiology, and post-colonial thought. She has also served as the research associate of the Christianity in Asia Project at the Centre for Advanced Religious and Theological Studies at Cambridge University, United Kingdom.
Register on or before April 1, 2021
Oops! We could not locate your form.