Date/Time
Date(s) - 02/26/2021 - 02/28/2021
All Day
ONE in THREE: Sustainability in the Time of COVID
One in Three churches are predicted to close post COVID,
Make sure yours is not One in Three!
Via Zoom
Dates:
Friday, Feb. 26, 2021, 7:00-9:00 pm CST
Sunday, Feb. 28, 2021, 1:00-4:30 pm CST
Course Description:
Predictions that 1 in 3 churches will close because of the COVID pandemic make innovative pastoral and congregation leadership development urgent. Couple this with the ongoing realignment of the church from maintenance to mission and the stakes are even higher. Funding, staffing, and programs are changing as ministry models, disrupted by the prolonged period of closed churches, decline participation and the move from the familiar to the emergent. In this highly disrupted time congregational leaders and congregations need to find accelerated ways to pivot; to avoid becoming 1 in 3.
Some of the questions we will cover:
For the pastor:
Is it time for part-time job? Replacing income when your congregation has to cut back.
Are you a tent-maker? Career assessment tools for finding your next vocation.
Can missional work produce income? – Spiritual entrepreneurship
For the congregation:
Is there income beyond the plate? Adding additional streams of income when pledging is not enough.
Do the dollars make sense? Getting an accurate picture of your congregation's financial future.
How do we value our space and place? Making your building more of an asset than a liability?
Cost:  $100

About the Instructor(s):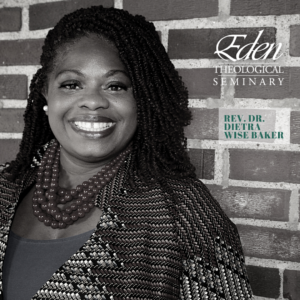 Rev. Dr. Dietra Wise Baker
Visiting Professor of Community Engagement and Contextual Education
Director of Contextual Education
[email protected]

Rev. Steve Lawler
Director, The Walker Leadership Institute
[email protected]
314-918-2628