EDEN THEOLOGICAL SEMINARY APPOINTS NEW PRESIDENT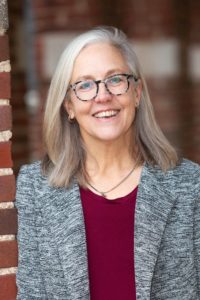 Noted New Testament Scholar and Activist the Rev. Deborah Krause to Build on Eden's Nearly 170-Year History of Preparing Progressive Christian Leaders and Advocating for Social Justice
ST. LOUIS (Dec. 10, 2019) – The Board of Trustees of Eden Theological Seminary today announced the appointment of the Rev. Deborah Krause as president. Krause, the first female president in the Seminary's history, will guide the institution as it works on multiple fronts to expand its role as a leading resource for Progressive Christianity and a catalyst for social justice.
Together we are forging a joy-filled future for Christianity
Our mission is to strengthen the life of the church by educating women and men for ministry, enlivening critical reflection on faith, and supporting bold Christian discipleship.
Experience Authentic Community
We believe in the power of people coming together, focused on a common goal. At Eden you'll find a tight-knit community dedicated to a lifelong pursuit of learning, understanding, and serving others. When we work together we can transform not only ourselves but our churches, our neighborhoods, and our world. Our campus is more than just where students go to class—it's where we gather with family.
Insights into God's work at Eden
Headlines and stories of faith and leadership in our community
You are Welcome Here
Join Eden Theological Seminary at our upcoming events.