The Eden Seminary Student Social Justice Council presents "Women on the Frontline: Faith and Justice Panel"  https://www.facebook.com/EdenTheologicalSeminary
Guest host: Rev. Dr. Cynthia Hale and Panelists:  Rev. Dr. Cassandra Gould, Bishop Leah Daughtry and Dr. Barbara Williams-Skinner Wednesday, February 9, 2022 at 3pm CST Join on Facebook Live at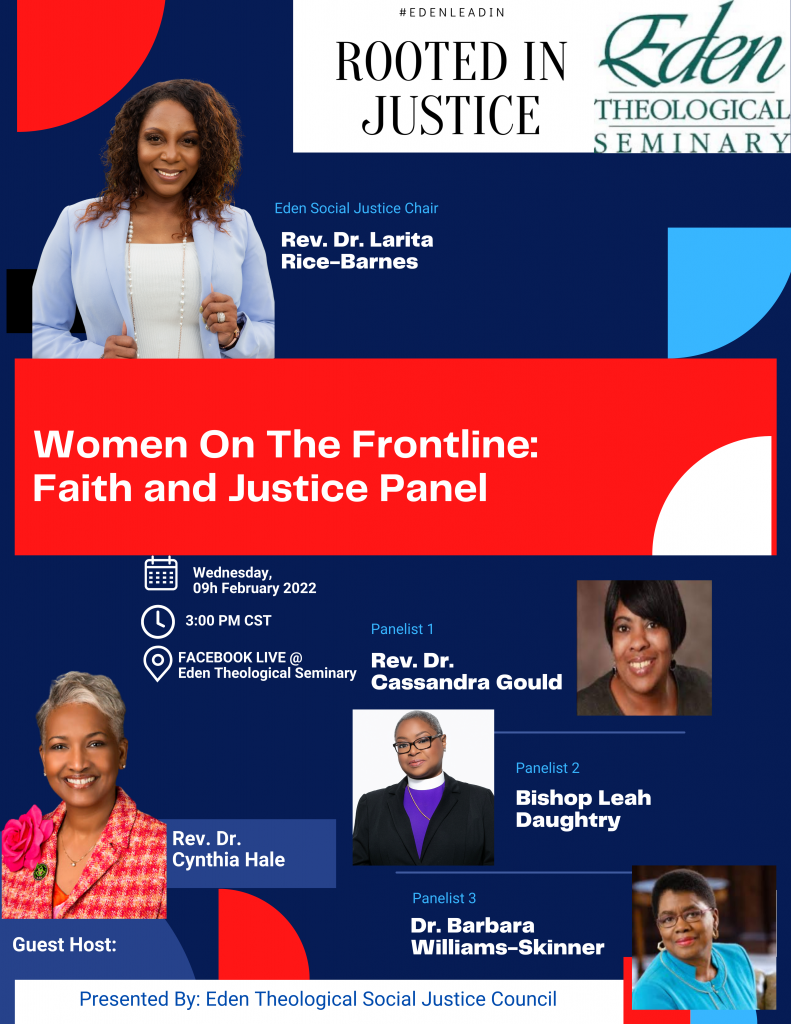 Current Eden Students.  Check out this opportunity to compete for a registration scholarship for the Samuel DeWitt Proctor Conference 2022. (Conference dates: Feb. 19-26)
https://www.facebook.com/EdenSocialJustice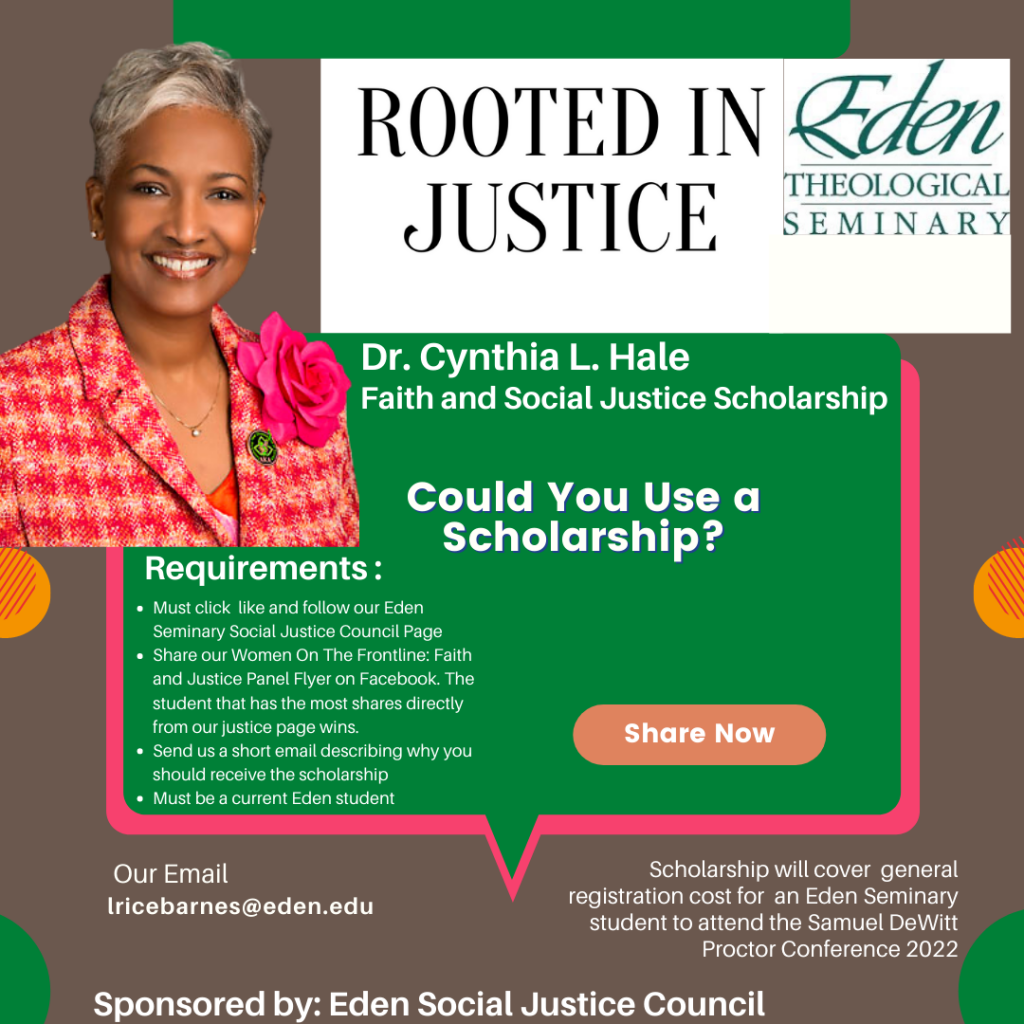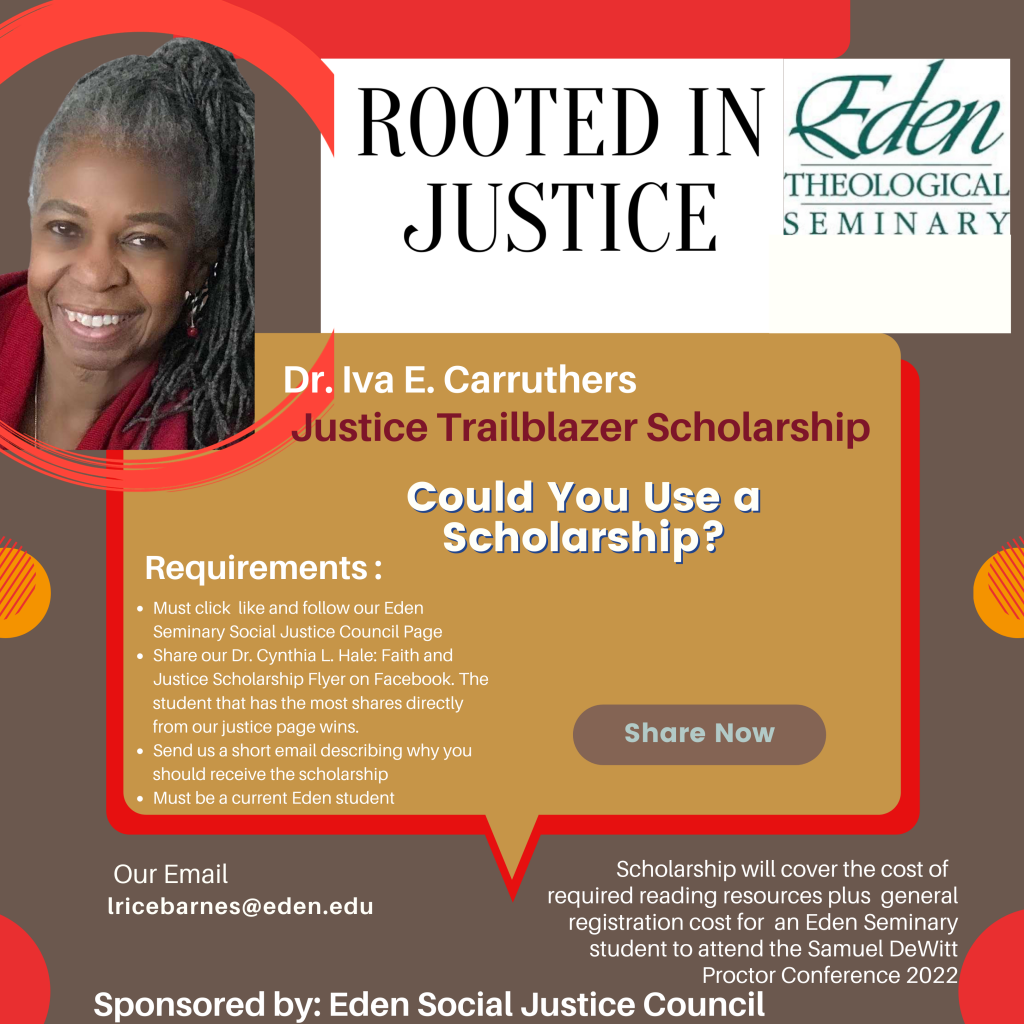 Eden's student social justice council recommends 2/3/22 UCC Just Peace Network and CHHSM event to you.
"Don't Shoot: MLK and Gun Violence Then and Now"
Register here: https://bit.ly/JP2022MLK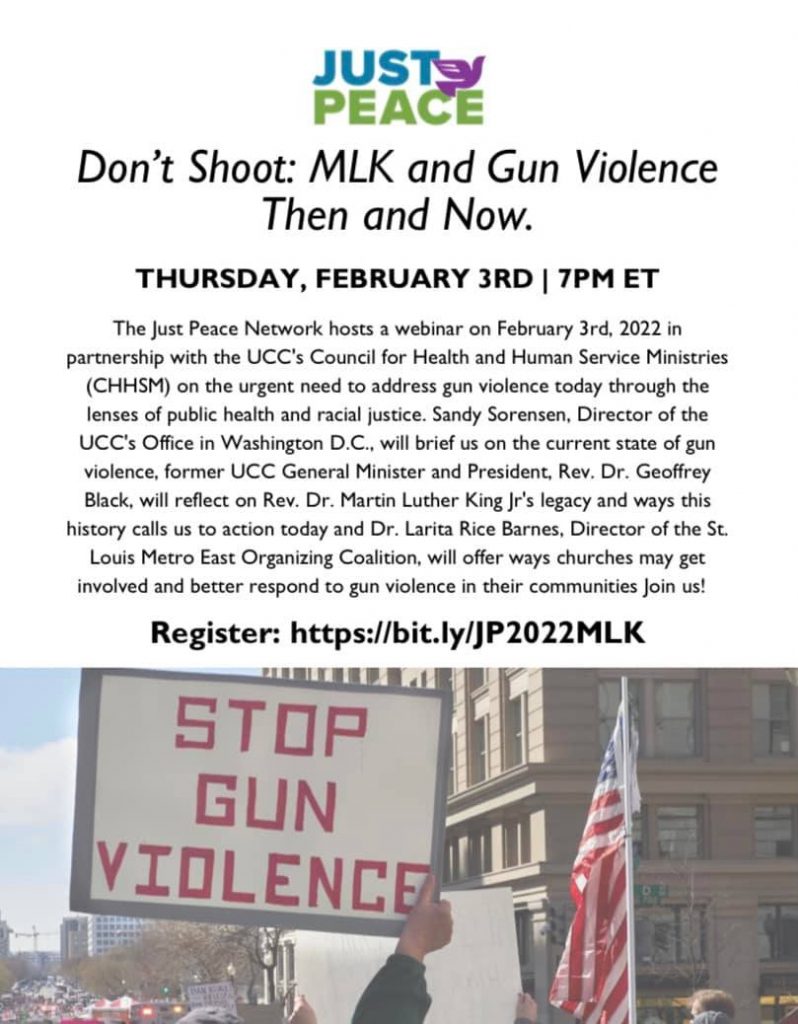 The Social Justice Council is pleased to announce our Dr. Cynthia L. Hale Faith and Justice Scholarship recipient. 
Dr. Hale is a trailblazer of trailblazers. She is a woman of vision and revered worldwide for her leadership, integrity, and compassion. Dr. Hale was appointed by President Barack Obama to serve on the President's Commission on White House Fellowships. She also served as a member of the 2016 Platform Committee for the Democratic National Convention and delivered the Invocation at the 2016 Democratic National Convention in Philadelphia. During her 42 years of ministry, her ministerial gift has drawn thousands, young and old, to witness the anointing of a woman totally sold out for the Kingdom of God.
Congratulations to Dr. Zaria Davis who is a current MDiv student and is on the rise and continuously diving into areas that promote freedoms for those who are justice impacted. Her desire is to grow deeper and more connected to the area of ministry. It is our prayer that she will be richly blessed while attending the Samuel Dewitt Proctor Conference.