Credit Non-Degree
Students have the option to take courses for credit without the pursuit of a formal degree. The application process is similar to the Masters programs but with a shorter application form. Include a statement of reason for applying and one academic reference. The deadline for applying is two weeks before the beginning of the semester you want to attend. Standard application, student and tuition fees apply.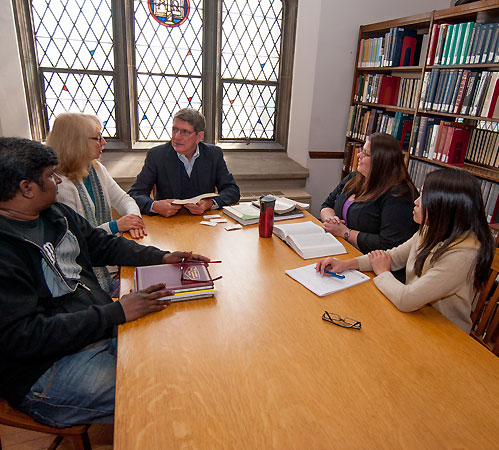 Course Auditing
Students may sit in on a course without receiving credit for it. Auditors will complete course work but it is not graded and not transferable into a degree program. Enrollment comes at the discretion of the professor and our accrediting body, the ATS. Professors will decide participation levels for each course. There is a limit on number of auditors per class, so get your requests in as early as possible.
Auditors pay half the cost of the course and textbooks as required by the professor. There is no fee to apply to audit a course.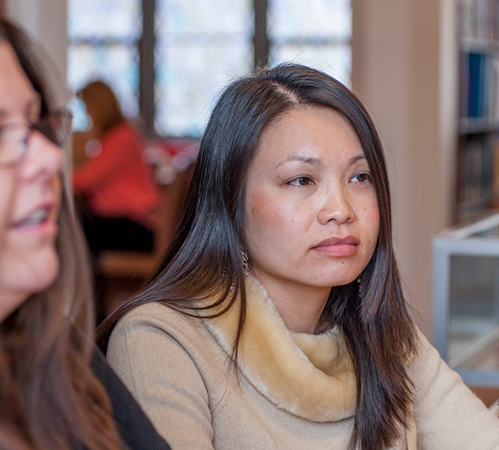 Continuing Education
Eden is helping lead the effort towards new partnerships in ministry. Despite the differences between denominations or religious groups, we can all come together towards a common goal—bettering the world.
We host events focused on contemporary topics to help guide you thoughtfully through significant issues in ministry.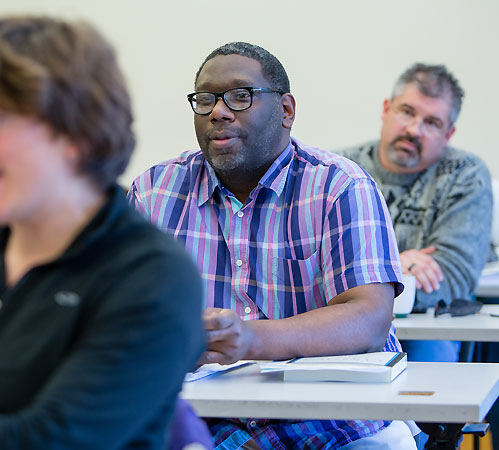 LIFE Program
LIFE (Lifelong Learner Institute of Faith Exploration) is a program of retreats that invites lay women and men to study scripture and explore Christian faith and life. It challenges participants to become life long learners and disciples, faithful witnesses to the gospel and faithful members and leaders of the church. LIFE is sponsored jointly by the Missouri Mid-South Conference, the Illinois South Conference and Eden Theological Seminary (all United Church of Christ) with participants coming from many different denominations and faith traditions.
Five retreats are held each academic year on Eden's campus (mid September, early November, early January, early March, and late April) and are taught by highly trained and skilled teachers many of which are professors at Eden. Most LIFE classes are taught as Saturday only events typically from 9am to 4pm. A few are 2-day seminar style sessions which begin on Friday evening at 6pm with dinner and end on Saturday at 3:30pm, following closing worship. Each overnight retreat includes worship, community life, devotional time, meals and at least six hours of class instruction.
The Saturday only classes are $130 and include a light breakfast and lunch. The $140 retreat fee includes Friday dinner, Saturday breakfast and lunch, parking, the course and overnight lodging. Persons who do not want overnight lodging pay $130 for the three meals, the course and parking. The cost of preparatory reading materials (books, articles, etc) is additional.
Please visit our Events page where you can find your next opportunity to register for LIFE.
Yearly Events
Opening Convocation
Schmeichen Lectures
Faculty Features
Brueggemann-Kulenkamp lectures
Boundary Training
LIFE (Lay Institute for Faith Exploration)